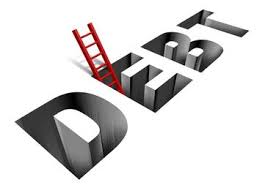 At the risk of sounding too much like a lawyer, the answer is … it depends. There is no doubt that filing for bankruptcy can be a lifeboat in a stormy sea – it wipes the slate clean, stops the collection calls and letters, and provides a fresh start. Almost all consumer debts, such as credit card debts and medical bills, are dischargeable via bankruptcy. Also, the vast majority of people get to keep all of their property, including their house and car. However, whether to file for bankruptcy, when to file, and how to file are all extremely important considerations. The particular financial circumstances, future expectations, and personal preferences of each individual need to be carefully assessed. Also, it depends on what type of debts you have. If most of your debt is non-dischargeable (most tax debts, student loans, child or spousal support, etc.), then Chapter 7 bankruptcy at least, may not be the best option. But Chapter 13 bankruptcy could be a good solution. Ultimately, of course, the decision whether to file for bankruptcy must be made by the individual or couple, not by friends, family, or a lawyer.
With that said, it is highly recommended that those contemplating bankruptcy consult with a qualified bankruptcy attorney prior to making this crucial decision. The bankruptcy laws themselves can be quite complex, are poorly drafted, and have been interpreted differently depending on the jurisdiction. The required forms (petition, schedules, etc.) are numerous and require accurate, detailed, and current information.  A good (and ethically responsible) lawyer will never try to "push" his or her potential client to file for bankruptcy. Instead, the attorney should thoroughly evaluate the overall financial circumstances of the client and explain the bankruptcy process, including the pros and the cons. Only in this way can people considering bankruptcy make the best decision for themselves and their family. Of course, there are scenarios in which, even if you have fallen behind on your bills and accumulated significant debt, bankruptcy may not be the best option. However, if you can answer yes to some or many of the following questions then bankruptcy may indeed be a good option for you.
Are you significantly behind on your credit card payments or other payments? Has your credit card company or another creditor/debt collector sent you a default notice, or threatened to sue you? Has a creditor assigned your debt for collection? Are you being sued by a debt collector or its attorney? Do you have judgments against you for unpaid debts? Are your wages being garnished or threatened with garnishment? Have you recently lost a job, suffered an illness or a disability, and had debts pile up? Are you stressed out about your debts and concerned about your ability to pay them? Have you incurred significant medical bills that you are afraid you will not be able to pay? Has the stress of your debts caused arguments or turmoil in your personal life? Are debt collectors calling you, sending you letters, or harassing you? Do you need to free up money that you are paying to your creditors so you can afford your basic living expenses like mortgage/rent, food, and support for your family?
Even if some of the above scenarios apply to you, it does not mean that bankruptcy is the only choice, but it is probably a good idea to at least consult with a bankruptcy lawyer to help you assess your situation further. Click here for more info about Chapter 7 bankruptcy, or here for more information about Chapter 13 bankruptcy. Or, better yet, If you live in Portland, Gresham, Multnomah County, or the Portland Metro area, and you think that bankruptcy may be a good option for you, contact me at (503) 847-4329 for a FREE phone consultation.